Curtain wall is the prominent feature and outer covering of a modern building used to protect the building from the weather and other elements. The glass is placed on the building often through mechanical bonding, chemical bonding or adhesive in transom and mullions.
These thin, usually aluminum-framed wall, containing in-fills of glass, metal panels, or thin stone are well known to be fire resistant as it's capable of reducing the spread of fire between floors, thereby obstructing it from spreading to other buildings or floors.
Asides these curtain wall can be used to accentuate your building's appearance by giving it a sophisticated look.
At Bi-Brent Limited, we have a variety of glass colors and gauges that are cost-effective and designed for easy installation of commercial windows and curtain walls. We also boast of a team of competent Architects, Engineers, and Installers, who have penchants for precision and can help you with the installation faster.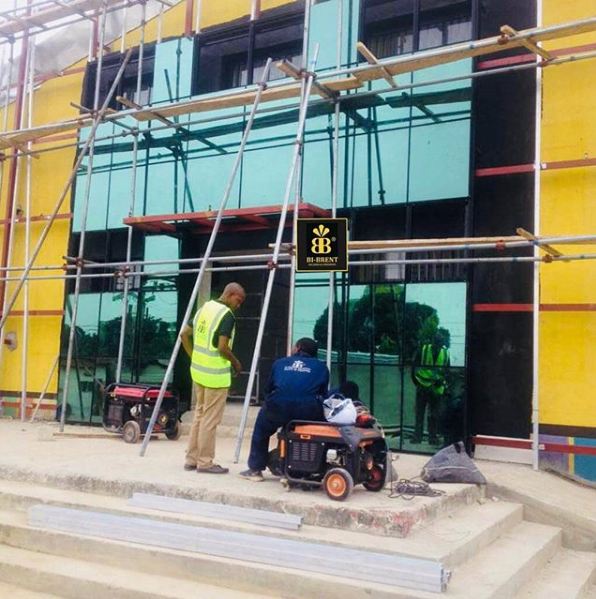 Contact us today below to learn more about our curtain wall system and how we can help you use it to accentuate your building.